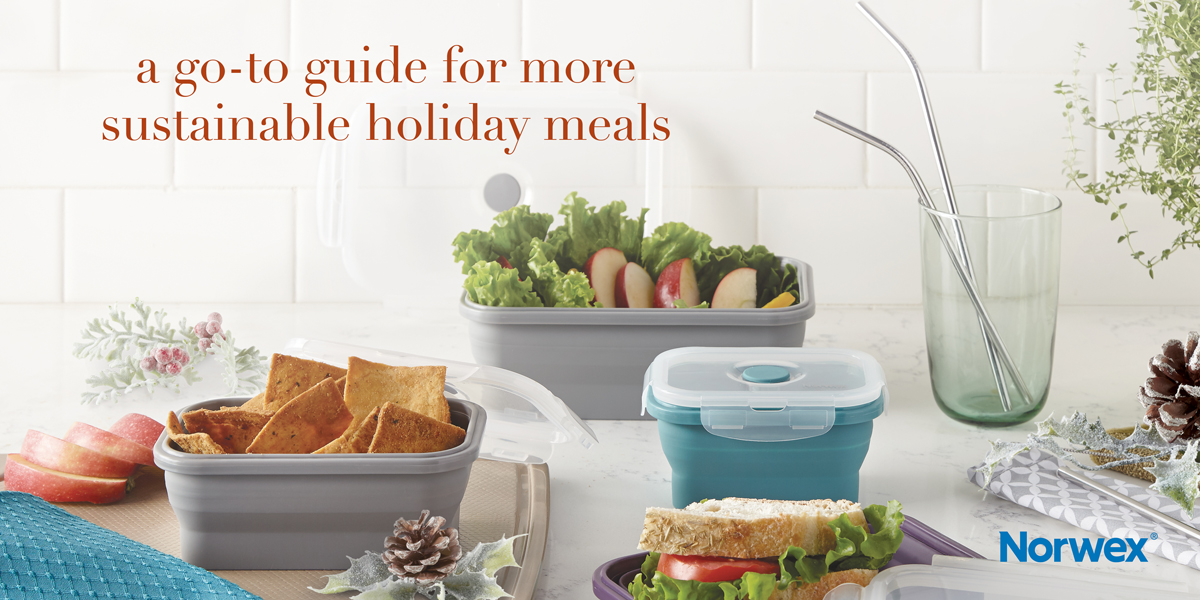 'Tis the season for cooking, baking and, of course, eating. The holidays are known for food-centric celebrations—gathering around a table to enjoy a meal with family and friends.
But as we head into this festive time of year, it's important to think about both health and sustainability—and the perfect time to break in some new habits, especially as we prepare to feast.
True to our Norwegian roots, we at Norwex are committed to supporting an environmentally friendly lifestyle. It's also our global Mission to improve quality of life by radically reducing chemicals in our homes. The good news is it doesn't have to be a sacrifice. Here are our favorite ways to prepare for greener, cleaner holiday meals.
Cut Down on Food Waste
Did you know that roughly one-third of food produced worldwide—a whopping 1.3 billion tons—is lost or wasted? One of the best ways to cut down on waste is to plan ahead. For starters, make a shopping list. You can also take advantage of online tools, like some recommended by SpruceEats.com, to help calculate how much food you'll need to buy based on the number of guests and dishes you're preparing.
Try searching out recipes that use parts of ingredients you might normally throw away. For example, make carrot-top pesto or toss onion and garlic skins into soup. And be sure to plan out leftovers. Creative cooks can make second- or third-day turkey and veggies into a plethora of yummy meals.
Our Silicone Food Storage Containers can also help you cut down on waste. Their easy-to-use latches form a tight seal that keeps food safe and fresh. Available in four sizes, these kitchen must-haves go from freezer to microwave to dishwasher. An added plus: while you're reducing the use of plastic, you'll be gaining space—being collapsible, they take up 60% less room than comparable storage options.
Cover dishes and bakeware with multitasking Silicone Lids instead of single-use plastic wrap or foil. Food-safe and heat-resistant, they're perfect not just in the fridge, but the microwave and oven too (up to 446° F).
Another benefit: All Norwex lids and containers are BPA-free, a toxic chemical found in some plastics. Human exposure to BPA is widespread, and research indicates that as an endocrine disruptor, BPA has estrogen-like and anti-androgen effects that can damage tissues and organs, including the reproductive system, immune system and neuroendocrine systems. To further reduce exposure to BPA, avoid using canned foods—the linings in the cans often contain it.
Replace Disposals With Reusables
Ready for more eye-opening stats? The world's paper towel habit translates to around $12 billion being spent annually—not to mention the 51,000 trees cut down daily in North America alone. Add to that the trillion (yes, trillion!) plastic grocery bags used globally every year.
In the long run, a small investment in sustainable products can make a big difference—both for the planet and your pocketbook. Instead, try these Norwex products to help kick the disposables habit.
Across the Board, Avoid Plastic
Along with being a threat to land and marine animals, plastics can take hundreds of years to break down in a landfill. Whenever possible, avoid using single-use disposals such as plates, cups, cutlery and straws. (Our Stainless Steel Drinking Straws are a great stocking stuffer.) And consider investing in a ceramic or glass roasting pan. You'll use it for years and cut down on aluminum pans and foil.
Eating Sustainably Is Easier Than You Think.
It starts with having the right mindset.
Keep the focus on local and seasonal. Food travels an average of 1,000 miles in America, from farm to table—a huge impact on fuel consumption and the energy needed for refrigeration. Shopping at your nearby farmer's market not only supports local farmers but showcases what's in-season where you live.
Prep fruits and vegetables with our Fresh Produce Wash to remove pesticides, fertilizers, dirt and microbes. As a dual benefit, USDA certified biobased ingredients help keep produce fresh. Partner it with our double-sided Veggie and Fruit Scrub Cloth—the rough side scrubs away wax and debris, the smooth side polishes.
Overall, add more plants to your menus. They're usually more sustainable than other types of foods. When you do serve meat, opt for 100% grass-fed and pasture-raised; these typically don't have hormones or antibiotics. And when possible, choose fish that has been sustainably farmed.
Avoid toxic chemicals from pesticides by choosing organic produce whenever possible. See my On The Mission videos, "Pesticides: Reducing Exposure" and "Solutions to Reduce Body Burden" with Dr. Bruce Lanphear to learn more.
Don't shy away from "ugly" and "unusual." These are the less-than-perfect produce that tastes the same as their more attractive counterparts as well as those lesser-known, unconventional cuts of meat. Ask your local butcher for suggestions on how to cook.
Buy dry goods in bulk when possible—lentils, beans, nuts and seeds, among others. There's no spoilage and less packaging.
Choose food in glass containers over plastic and cans. Be sure to recycle (just remember to fully rinse products and remove the lids).
Try composting. Once you've consumed and repurposed all that you can, a certain amount of food still needs to be disposed of. That's where composting comes in. Making compost keeps these materials out of landfills where they take up space and release methane. If you're not ready to start your own compost pile at home, store the material in the fridge or freezer to avoid odors before taking it to a local composting site.
Keep Chemicals out of the Cleanup.
More cooking means more pots, pans and dishes—and more dishwashing. But when it comes to household chores, Norwex is your quintessential holiday helper. Enzymes in our UltraZyme™ Dishwasher Powder target and dissolve grease, stains and the toughest baked-on food. Or use our ultra-concentrated Dishwashing Liquid to gently remove grease and leave dishes spotless. Both are free from the toxic chemicals found in typical dish-cleaning products.
Debbie's Pierogies Recipe
Here's a special recipe for perogies from Norwex Co-Founder Debbie Bolton. Pierogies are a delicious, time-honored tradition in the Bolton household and have been shared with countless guests in their home over the years:
INGREDIENTS:
2 1/2 lb. russet potatoes
1 tbs smoked paprika
1/2 tbs garlic powder
1/2 tbs onion powder
Kosher salt and freshly ground black pepper
8 oz. Cheddar, shredded
4 oz. cream cheese
All-purpose flour, for dusting
Pierogi dough
Caramelized onions and sour cream
PIEROGI DOUGH:
6 large eggs
6 cups all-purpose flour, plus more for dusting
1 cup mashed potatoes (no lumps or skins)
1 tsp baking powder
1 tsp iodized salt
DIRECTIONS:
Put the potatoes in a medium pot and cover with cold water. Bring to a boil and cook until fork tender, 20 to 30 minutes. Drain the potatoes and let rest until the skins are dry. Transfer the potatoes to a mixing bowl.
Mash the potatoes until just broken up. Add the smoked paprika, garlic powder, onion powder, 1 tbs salt and 1/2 tbs pepper. Continue mashing until lump-free and the dry ingredients are thoroughly mixed in. Add the cream cheese and continue mixing until blended. Add the Cheddar; mix until blended (see note). Refrigerate until chilled.
To assemble the pierogi: On a well-floured surface, roll out a ball of pierogi dough the size of a large orange into a rectangle about 1/8-inch thick. Cut out 3-inch rounds of dough (a pint glass will do).
Place 2 tbs of filling in the center of each round, then fold the rounds in half. Take care to make sure all the air pockets are pressed out of the pierogi. Crimp the edges with a fork or your fingers.
Boil the pierogi for 3 minutes, then brown in a skillet. Serve with caramelized onions and sour cream.
PIEROGI DOUGH
Yield: Makes enough for 60 pierogies.
Add the eggs, flour, mashed potatoes, baking powder, salt and 1/2 cup water to the bowl of a stand mixer fitted with the dough hook attachment. Mix until the dough is smooth and elastic, about 5 minutes.
Cover the dough in plastic wrap or a slightly damp cloth. Let rest in the refrigerator for at least 15 minutes and up to 4 hours.
Note: Do not over-whip the potatoes as they will become gluey.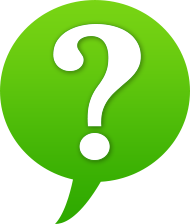 We hope you enjoy relishing time with family and friends. There's no time like the holidays to help us realize what's truly most important in our lives.
Do you have something special (and sustainable) planned for this year's holiday menu? Other readers would love to know. Drop us a line in the comments below!
*BacLock is our antibacterial agent for self-cleansing purposes only. The agent is solely designed to inhibit bacterial odor, mold and mildew growth within the product.
Resources: