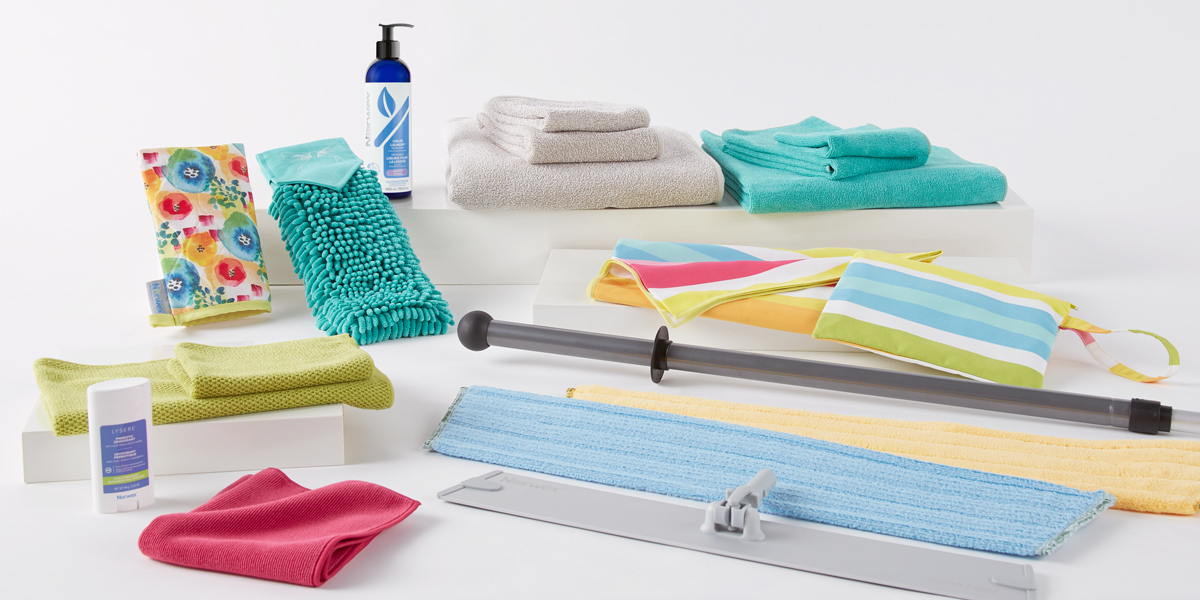 Think of all reasons we love spring: Days are longer. Leaves turn green. Plants and flowers bloom. And if you feel more energized and creative, it's not your imagination. Even a few extra hours of light can be a major mood booster. Studies also link sunny weather to better memory and more innovative thinking.
Still another perk is therapeutic. The ritual of spring cleaning can be like "a magic wand to our mental health," according to Cleveland Clinic Psychologist Dr. Susan Albers. At Norwex®, we think it should be fun, too. Get ready to welcome the new season with an exciting array of limited-edition products, colors, scents, sizes and more.
Limited-Edition Household Helpers
Pretty (and Powerful!) in Pink: Magenta EnviroCloth®. The miracle of microfiber goes to work to remove up to 99% of bacteria from just about every surface using water alone.* Plus, when wet, BacLock®—our antibacterial agent embedded in the cloth—self-purifies it within 24 hours to keep mold, fungi and bacterial odor at bay.**
This all-purpose, eco-friendly cloth sports even more benefits: It's made from recycled microfiber, helping to keep plastic out of landfills. Every component—from yarns and dyes to trim and label—has been STANDARD 100 by OEKO-TEX® certified free from harmful substances. And when used dry to dust, it creates an electrostatic charge that attracts and holds even the smallest particles.
A Green Clean: Avocado Diamond Textured Kitchen Towel and Cloth. The winning combo of style (designer-darling avocado) and sustainability (70% recycled microfiber yarn) makes this towel and cloth seasonal must-haves. Super-absorbent, they quickly and safely dry dishes, soak up spills and clean countertops.
Like our EnviroCloth, both contain hard-working BacLock** and are OEKO-TEX certified. Save money, too, with our cost-saving sets.
Fab Flowers: Patterned Window Cloth Mitt. Florals for spring? Yes, please. Especially when it's Norwex Microfiber that easily and efficiently polishes windows, mirrors and other shiny surfaces (all without harmful chemicals). An added bonus: a handy foam layer helps this double-sided mitt retain its shape.
Size Up: XL Mop Systems. Our new XL pads are over 30% wider than our large pads, which make them ideal for oversized spaces.
Our XL Wet Mop Pad, made of 70% recycled microfiber yarn, tackles even the toughest messes, removing up to 99% of bacteria from surfaces with water alone. Then BacLock** within the pad goes to work to inhibit bacterial odor, mold and mildew. XL Dry Superior Mop Pad, made of 82% recycled microfiber yarn, uses static electricity to attract and hold dust and dirt—and how timely is the sunny yellow coloration!
Choose from either a three- or four-piece set. Each contains a Mop Base, one wet pad and one dry mop pad; the latter adds an adjustable Telescopic Mop Handle.
Limited-Edition Spring Scents
Freshness in a Bottle: Scented Liquid Laundry Detergent. Our 97% USDA certified biobased formula gets its delicate, calming scent from natural Lavender Essential Oil. Just a few pre-measured enzyme-packed pumps help reduce odors and organic stains on all types of fabrics.† Plus, it's super-concentrated so one bottle cleans up to 230 high-efficiency loads or 115 conventional loads.
The perfect partner: our New Zealand wool Fluff and Tumble Dryer Balls with Sheep Design. Unlike conventional dryer sheets and fabric softeners, they're free of synthetic fragrances and other toxins. Instead, this whimsical trio naturally softens, cuts down drying time and helps reduce wrinkles and static. (Prefer just a hint of scent? Add a few drops of your favorite essential oil.)
No Sweat: Lysere™ Prebiotic Deodorant, Citrus Bergamot. Everything you want from a deodorant (it fights body odor up to 48 hours while keeping skin protected) and nothing you don't (no chemicals or harsh, artificial ingredients). Alternatively, this deodorant gets its earthy, fresh aroma from an appealing blend of citrus and bergamot essential oils. And naturally, it's dermatologist- and allergy-tested.
Limited-Edition Towels
The Right Bright: Beach Towel with Carrying Pouch. This lightweight, super-sized, striped towel goes from pool to beach to spa and more—think table cover, picnic blanket, even baby wrap! Made of super-absorbent, fast-drying microfiber, this bold beauty is ready to surround you in comfort again and again. It's easy to transport, too. Simply roll and store in its own convenient carrying pouch.
Spa-Quality Comfort: Ultra-Plush Collection in Heathered Oatmeal. Our premium, velvety soft, super-absorbent towels are now available in a versatile neutral. Same goes for the matching microfiber Body and Face Pack, which cleans and pampers skin using water alone (no need for  harsh cleansers or drying soaps!).
Seasonal Color: Deluxe Bath Towel, Hand Towel and Body and Face Pack in Caribbean. These ultra-absorbent, turquoise-tinted stunners are 14% thicker than our standard towels.
Ribbon Chenille Hand Towel in Caribbean. Fun and functional, hang it anywhere there are wet or messy hands.
BacLock** technology keeps all of our microfiber towels and cloths fresher, longer. And cost-effective sets make now the perfect time to stock the linen closet.
Limited-Edition Reusable Flatware
Serve Sustainably: Eco Utensils Setting for Four. Enjoy springtime dining with an earth-friendly twist. We use plant-based materials to make our reusable, compostable flatware. Hand-washable sets include four each of knives, forks and spoons in a springy shade of teal.
Or for solo dining, choose our Eco Utensils and Straw Set, packed in a cheery hibiscus drawstring bag. Along with one place setting, it includes a coral-colored, food-grade silicone straw. (Straw is BPA-free and dishwasher safe, too).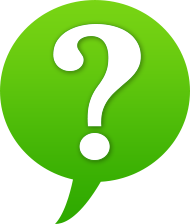 Be sure to order soon. These limited-edition products are available only while supplies last. For more information, contact your Norwex Consultant. What do you love most about spring? Let us know in the comments below.
*When following proper care and use instructions.
**BacLock is our antibacterial agent for self-cleansing purposes only. It is solely designed to inhibit bacterial odor, mold and mildew growth within the product.
†Follow garment label instructions for silk and wool.
Resources: