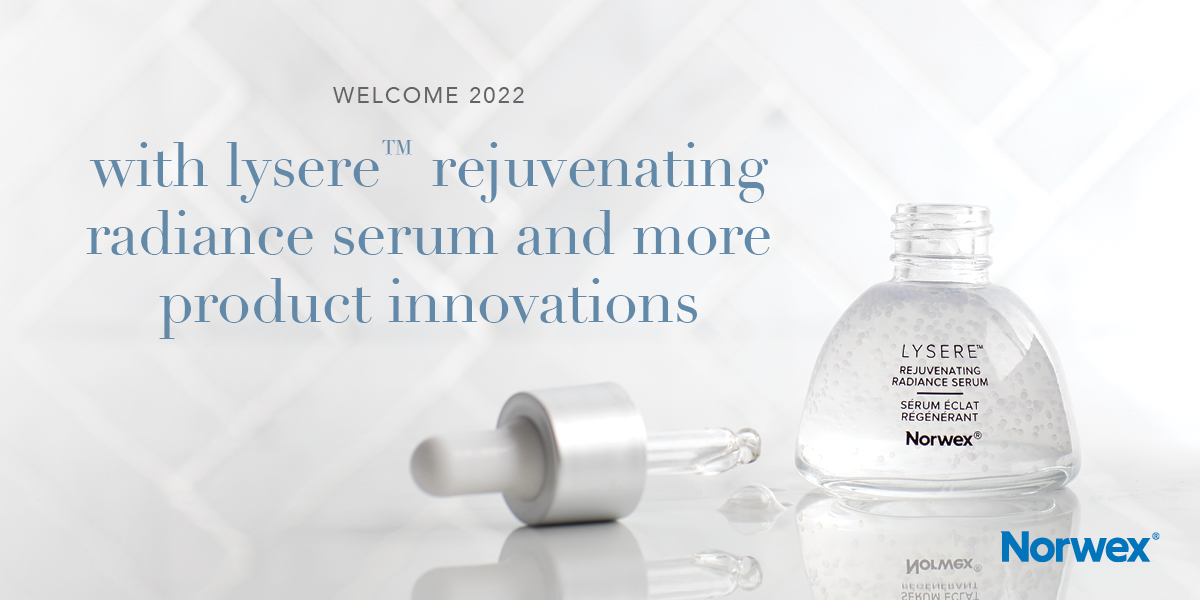 At Norwex®, our way of ringing in the New Year is with innovative product introductions inspired by Norway's beautiful, simpler, environmentally thoughtful way of living. From time-saving household helpers to an all-new skin care superhero, there's plenty to celebrate in 2022
For starters, with the launch of our Lysere Rejuvenating Radiance Serum, the next generation of skin care is about to unfold. The most advanced product in our beauty arsenal, it contains a powerful blend of peptides, Niacinamide, Glacial Water and Nordic antioxidants that go to work to visibly reduce signs of aging. Skin appears brighter, firmer, fresher and noticeably more youthful.
The bottom line: Another year may have passed, but your complexion doesn't have to look it.
Quite the opposite. Featuring the very best innovations from science and nature, Rejuvenating Radiance Serum is a must-have in your skin care regimen—not only for its clinically proven effectiveness and super-clean formula, but for how easy it is to incorporate into your everyday routine.
What makes Rejuvenating Radiance Serum so effective is its highly concentrated combination of active, age-defying ingredients. With its lightweight texture, the potent formula sinks onto skin and goes to work helping to amplify improvements in your skin, so you see results quicker.
Our all-star list of ingredients includes:
Nordic Antioxidants—a proprietary blend of Cloudberry, Lingonberry and Sea Buckthorn that helps protect against free radical damage.
Matrixyl® 3000—a supercharged peptide blend that minimizes the appearance of wrinkles as it improves tone and elasticity.
AquaCell™—a natural complex combining Watermelon, Lentil Fruit and Apple Extracts, providing 24-hour, round-the-clock hydration.
Niacinamide—a skin care powerhouse that improves clarity and evens out skin tone.
Blue Jojoba Oil Bubble Capsules—vegan capsules that gently burst when applied to skin, delivering immediate, targeted moisturization.
Alpha Hydroxy Acids—a mild, plant-based exfoliant that helps remove dead skin cells and shed extra layers to reveal smoother, more radiant skin.
Glacial Water—contains minerals to help improve skin's natural pH balance.
What you won't find in Rejuvenating Radiance Serum are gluten, GMOs, parabens, phenoxyethanol, and synthetic dyes and fragrances. As with all our personal care products, we follow the strictest standards for safety and integrity—a commitment so strong that more than 2,700 substances are banned from our development process.
Just ask Christine Lee, director of Norwex Product Development. "What most people don't know is that the term 'clean' is not regulated for the industry, so you'll also find a lot of companies out there calling their products 'clean,' even though they contain all kinds of ingredients we'd never let near our Norwex products."
The end result is transformative skin care, free of harmful chemicals. There are benefits for every age group—20s, 30s, 40s, 50s and beyond. And because the formula of this performance-driven new product is so lightweight, it's good for any skin type, dry to oily.
Rejuvenating Radiance Serum fits easily into your daily regimen—use after cleansing, so it's the first layer next to your skin. Pat or press into the face and let it absorb before moving on to the next step.
Follow with ultra-hydrating Lysere Illuminating Oil. If you're not already a fan, you will be—HGTV recently named it one of "19 skincare products with cutting-edge ingredients to enhance your wellness routine."
As a rule of thumb, apply skin care products in order of their texture—thinner followed by thicker. (The only exception is sunscreen, which is always the last step before makeup.) After serum and oil, layer on Lysere Daily Face Moisture. It helps seal in the serum and oil, so they can work even harder. Next apply any targeted products like Renewing Eye Cream and Lip Balm. Then Natural Sunscreen  (SPF 30) and finally makeup if you wear it. Every step prepares the skin optimally for the next. At night simply replace the Lysere Daily Face Moisture with the Lysere Night Recovery Cream. Skip the sunscreen and makeup, of course.
And if getting more bang for your buck is one of your New Year's resolutions, you're in luck. Rejuvenating Radiance Serum is an incredible value, offering the same benefits as many higher-priced brands.
What else is new for 2022?
On a different note, maybe you resolved to streamline your cleaning routine. Our new Spray Mop Attachment makes mopping floors easier than ever. Simply spritz as you go—Norwex Microfiber Mop Pads do the rest, removing up to 99% of bacteria using just water alone.* And to get hand-washable dishes and glasses sparkling clean, BioZyme™ Dish Soap Concentrate powers away even the toughest stains.
There are also updates to some Norwex best sellers. Our Mini Cutting Board is perfectly sized for smaller jobs, while new EnviroCloth® and Window Cloth colors add a stylish touch to any décor. You're also going to love our spa-quality Ultra-Plush Towel Collection—our most luxurious to date.
And finally, for fitness aficionados (new and old alike), the Active Towel works as hard as you do. Made of quick-drying microfiber, they stay fresher, longer, thanks to Norwex's exclusive BacLock®** micro silver antibacterial agent.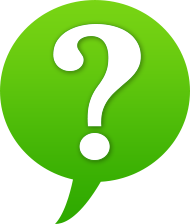 Whatever your goals for the new year, we've got you covered with good-for-you, good-for-the-planet products that are as safe as they are effective. How can they help you achieve your New Year's resolutions? Please let us know in the comments below.
*When following proper care and use instructions.
**BacLock is our antibacterial agent for self-cleansing purposes only. It is solely designed to inhibit bacterial odor, mold and mildew growth within the product.