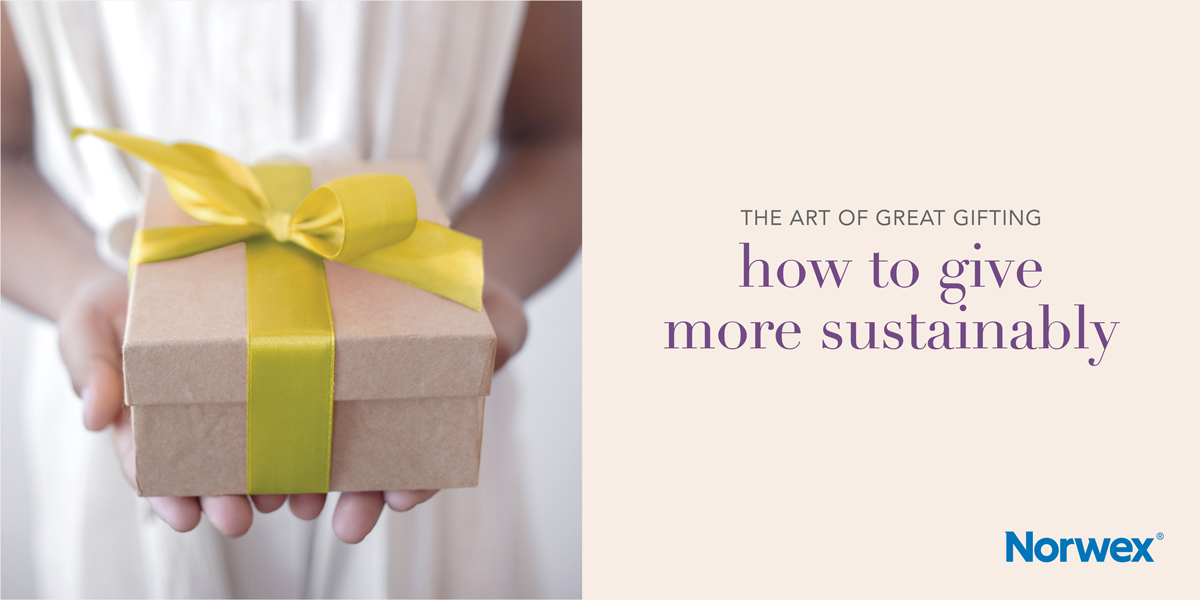 Great gifters have one thing in common: an uncanny knack of landing the perfect present for everyone on their list. But equally important is feeling good about gifting—which means softening your ecological footprint with options that are innovative and eco-friendly.
Luckily, even the pickiest Santas don't have to sacrifice style for sustainability. Here are some thoughtful gift ideas everyone will appreciate—including Mother Earth.
Give: Comfort and Joy
The very best bath towels provide more than a decorating opportunity, they're a well-deserved creature comfort. Our limited-edition Ultra-Plush Collection checks all the boxes—and more: These chic Norwex® Microfiber towels are oh-so soft to the touch and super-absorbent too. Plus, they feature our exclusive BacLock®* antibacterial agent, which helps keep them fresher, longer so you can launder less often. Pampering, protection and good for the environment? Yes, please.
Add a spa-like touch of luxury with one-gift-fits-all microfiber accessories. Our Eye Mask is plush on one side, satiny smooth on the other. Pair it with our whimsical, bow-embellished Spa Headband. Both limited-edition products feature BacLock* antimicrobial technology, which makes them ideal for all skin types—even acne prone.**
Give: Clean Beauty
Sustainably minded beauty lovers always appreciate clean and green personal care products. And if they can discover their natural glow without the use of skin-stripping soaps and other harsh ingredients, all the better. Help them look and feel their best with rejuvenating Norwex Microfiber.
Our Body and Face Pack Cloths are made of super-soft microfiber that pampers as it cleans using only water. Other Norwex products that offer everything from gentle daily cleansing to weekly exfoliation include our Facial Pads, Body Scrub Mitt, Back Scrubber, Exfoliating Facial Mitt and Makeup Removal Cloth Set.
Have a skin care aficionado on your list? They'll adore anything from our results-oriented Lysere™ Skin Care Collection. Plant-based nutrients and Nordic antioxidants offer proven benefits—a whopping 100% of participants in a consumer perception study said these four best-selling skin rejuvenators made their skin look more radiant. You can't go wrong with this collection featuring our Daily Face Moisture, Night Recovery Cream, Renewing Eye Cream and Illuminating Oil. An added bonus: It comes ready for gifting with an on-the-go reusable, zippered pouch.
And did we mention that beauty gifts make great stocking stuffers? Among our favorites: Natural Sunscreen Lip Balm (SPF 30), Timeless Relaxation Rescue Gel, Body Balm and Lysere™ Moisture-Rich Body Lotion.
Give: Festive Natural Fragrances
Add to the spirit of the season with products for those who love a festive scent but not the harmful chemicals of synthetic fragrances. Our limited-edition Lysere™ Sugar Plum Hand Lotion includes the sweet scents of natural essential oils plus Nordic Lingonberry and Moringa Butter to instantly hydrate, soften and smooth.
Or make hand washing a whole lot more enjoyable and sustainable with our limited-edition Sugar Plum Foaming Hand Wash. Rich, plant-derived ingredients leave skin clean and moisturized without any harsh chemicals or synthetic fragrances. Paired with our limited-edition, reusable, frosted glass Snowflake Forever Bottle with Foaming Hand Wash Dispenser, it instantly elevates any bathroom or kitchen counter. Best of all, it helps reduce waste from disposable plastic containers.
Give: Kid- and Eco-friendly Finds
No doubt about it: Small hands can make germy messes. Two cute gift ideas come to the rescue. Our storybook-inspired, limited-edition Kids Optic Scarf attaches to a backpack to remove smudges, dust and more from glasses and screens while on the go. The ultra-soft microfiber scarf even cleverly folds into the character's head to keep it cleaner and compact.
Or choose our popular Kids Pet To Dry hand towels—cuddly chenille microfiber with BacLock* stays fresher, longer and helps make little ones actually want to wash their hands. A variety of colorful characters include dragons, kittens and unicorns.
Make bath time merry and bright with our brightly colored Kids Towels. They're soft, plush and super-absorbent to gently and thoroughly dry kids' sensitive skin.
Why wait to introduce even the tiniest tots to the benefits of microfiber? Our Baby Hooded Towel Set will swaddle them in softness and safety.
And in case you're wondering, it is possible to please both parents and kiddos. Norwex's huggable Pet with a Purpose is made with upcycled Norwex Microfiber remnants to create a whimsical seal that's fresh, fun and friendly.
Give: Household Helpers
While household products may seem like an unconventional gift, think about what you're really gifting—a healthier, safer home with fewer toxic chemicals. Case in point: our limited-edition, reindeer-themed Window Cloth. This silky, tightly woven cloth with BacLock*, brings windows and mirrors to a streak-free shine using only water.
Also new this season, a trio of cute little critters that help soften laundry, reduce wrinkles and cut down on drying time. Made of 100% New Zealand wool, our limited-edition Fluff and Tumble Sheep Dryer Balls with Sheep Design replace wasteful and costly single-use dryer sheets. Follow instruction on the bottle to combine them with our limited-edition Orange Sandalwood Essential Oil Blend—just a few drops add a light, refreshing scent to clothing and linens.
Know someone who loves to cook? Our Silicone Food Storage Containers not only keep holiday goodies fresh—they'll help cut down on food waste. They're also BPA-free, reusable, collapsible so they save room in your cabinets, and they come in assorted sizes—a win on all counts.
And if there's kids, there are going to be spills—which is why you can't go wrong gifting our limited-edition, sea mist-trimmed EnviroCloth® and Counter Cloth Napkins. Using water alone, they remove up to 99% of bacteria from just about any surface when following proper care and use instructions. Christmas magic? No, it's simply the magic of microfiber.
Give: More Microfiber Must-Haves
Give: More Ideas That Keep on Giving—Especially to the Planet
Choose wrapping that can be reused, repurposed or recycled. Instead of single-use paper that can end up in landfills, think zero-waste wrap like newspaper, grocery bags, kraft paper, glass jars, scrap fabric, scarves, even a pretty dishcloth. For a special eco-friendly touch, replace the ribbon and bow with a more natural embellishment such as a sprig of pine or berries.
Give an experience. Giftees are more likely to remember something they did, especially when it's with someone they love (like you).
For many people the most sustainable gift is not an object at all, but a donation to a charity they're passionate about, like the Washed Ashore Project or the Seabin Project, both charities Norwex partners with and supports.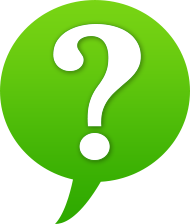 How do you gift the special people on your list with items that will help them live healthier, safer and more eco-friendly? Share some of your eco-friendly gifting ideas with other readers in the comments below!
*BacLock is solely designed to inhibit bacterial odor, mold and mildew growth within the product.
**Not an acne-treatment product.